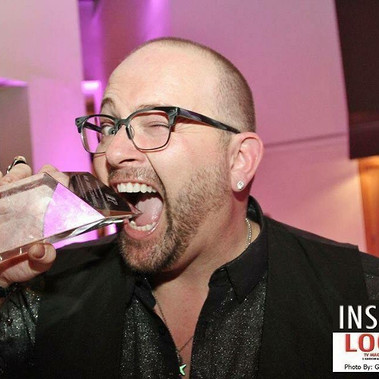 James Cornwell is an undeniable movement in the fashion industry. He boasts an impressive client portfolio all of whom are powerhouses in their respective fields.
James is a Gifted and Master Hair Designer, Makeup artist, and Clothing Stylist. With a talent for making the client feel and look amazing, he is a sought after talent for Celebrities, Musicians, magazines, TV, and the everyday woman. Proficient in communication, fashion trends, and technical trends keeps him at the top of the ever changing beauty business." At the heart of it all, being able to use my craft to give back to the community through charity work is what keeps me interested and grounded."
Mr. Cornwell, Creative Director and owner of Iva Bella Salon and Cornwell Styling, is a writer of beauty and fashion trends for several on line and print magazines and web sites. James worked as an artist for the National team of Sebastian and has traveled the world doing runway, fashion shoots, and TV for people such as Oscar De La Renta, Donna Karan, Betsey Johnson and many more.

James Cornwell a true fashion aficionado and a hair, makeup, and styling guru who is skilled in forecasting trends. With artistic vision and impeccable attention to detail, he enjoys working with clients to create styles individualized to their needs. A master of his craft and on the constant quest to push boundaries by working on innovative techniques, James is involved in all stages of creating perfection- conception, implementation and completion-James does it all.
James regularly styles for fashion shows, photo shoots, and other special occasions. Whether you want a contemporary classic cut or a funky avant-garde style, you are sure to be pleased with the experience and results you have with James.